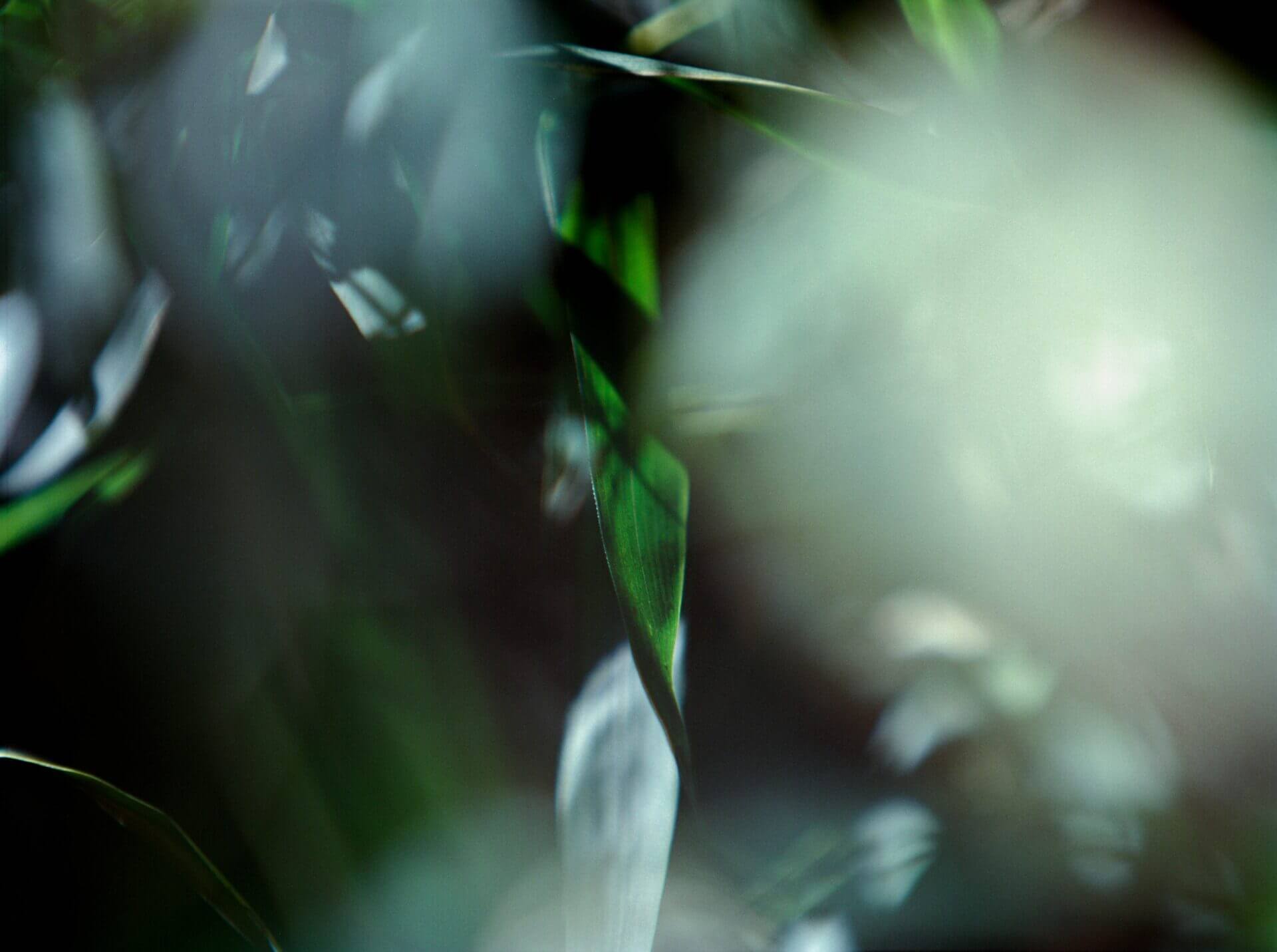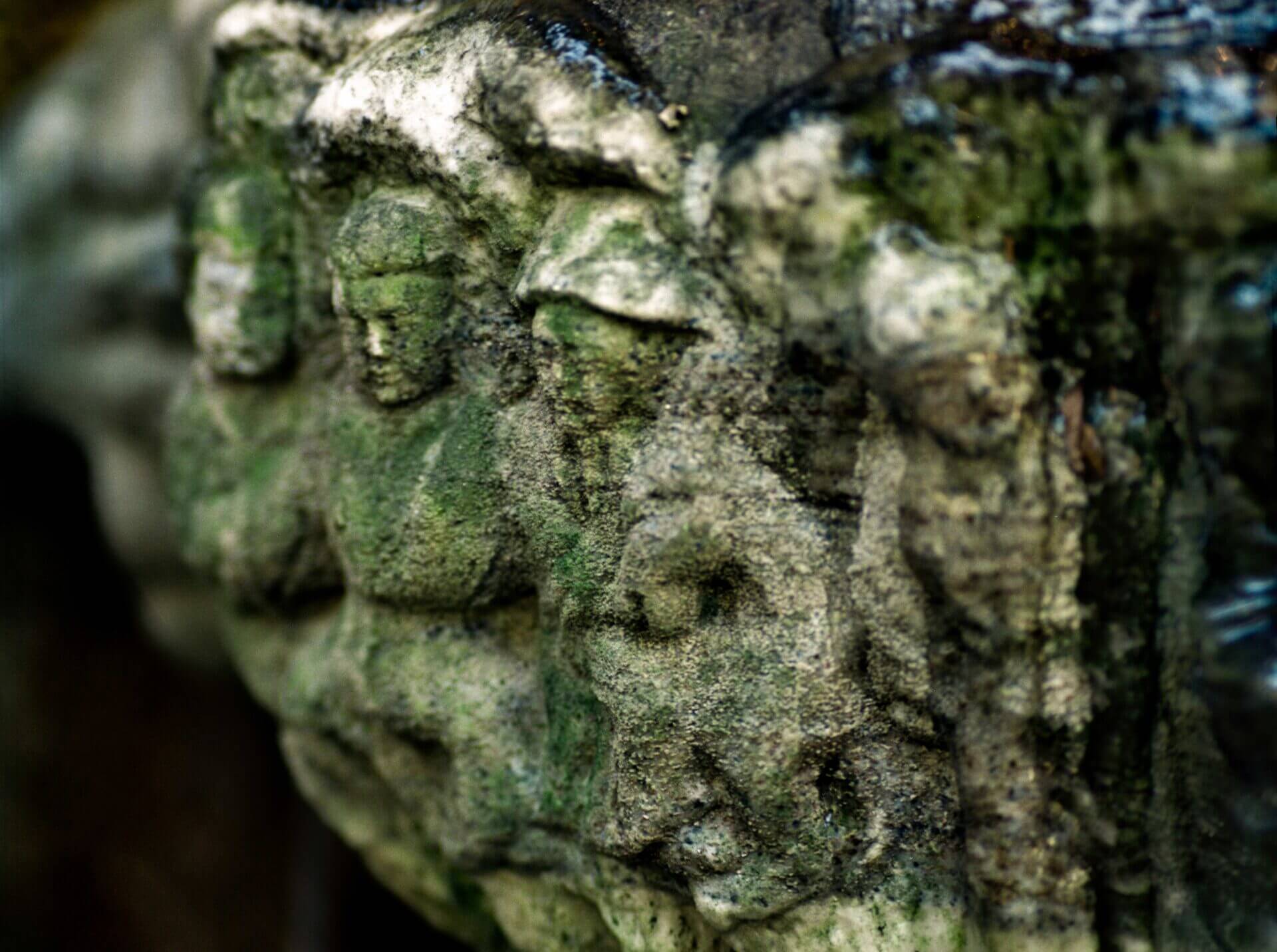 花园别墅庭园,占地五亩,倾力三年改建,旧址为前英国领事馆。
有法无式东方造园理念,贯行自由人文精神,以上海城市文化审美视角,
呈现古木奇石贤楼圣水之观。
The courtyard covering an area of ​​five acres was rebuilt over the span of three years, which was home to the former British Consulate.
Based on the concept of building "no rules" as well as liberal and humanistic spirit, layer upon layer, this unique garden represents the one-of-a-kind view of Shanghainese culture and aesthetics.
曲径
CURVED PATH

"不可居无竹",文木、龟甲竹沿青砖院墙排列成势,
十四烛台石墩保卫祝福,换景通幽,仪式庄严。

"You can't live without bamboo". Inside the walls of the blue brick courtyard, you could find arrays of Fumaki and Mitford. Fourteen candlesticks are placed on the stone pier to worship the benediction, offering a change of scenery and creating a sense of calmness and serenity.

六艺堂
LIUYITANG

清末民初书画家杨逸题匾,六艺指"礼、乐、射、御、书、数"。清朝中期长廊整体迁自浙江东阳,八根金丝楠木立柱构建饰以木雕,配朱红大漆宅门,显王侯象,两侧铸金箔,卷草纹样为西式皇家风,外侧形意藏墙,结构色彩皆具宗教气息。

In the late Qing and early Republic of China, the calligrapher and painter Yang Yi wrote the plaque "Liuyitang", referring to the six ancient Chinese arts – etiquette, music, shooting, defense, literature, and math. The corridor from the mid-Qing Dynasty was moved from Dongyang, Zhejiang, and was constructed from eight gold-wired Phoebe columns, decorated with wood carvings. A large vermilion lacquer door that dates back to the old empirical days could be found at the center of Liuyitang, whose sides are cast with gold leaf and the Royal style curling grass pattern. The walls on the exterior and structural colors are of religious influence.

草坪
THE LAWN

瑞兽逐上草坪,一岁一枯敬照自然。百四古龄广玉兰森绿郁勃,隐蔽处古井一口洛桑为衬,树下古石桌石凳,闲适奕棋。

Auspicious Pixiu situated in the lawn, where grasses change seasonally. The 140-year-old magnolia tree could be found in the center, full of greenery, with an ancient well hiding out and mulberry as the lining. There are stone tables and benches under the trees for playing chess leisurely.

风水壁
FENG SHUI WALL

风水中轴,五行相生。阴/阳/,虚/实,方/圆,重/轻,刚/柔,动/静…场域和谐。"埙篪迭奏",应和雅乐之美。

Feng Shui fits the Five Elements corresponding great balance on this central pivot line. The glass water curtain is interdependent with the blue and white vat, water/fire, solid/virtual, round/straight, heavy/light, rigid/soft, dynamic/static… its magnetic field is harmonious. Plaque "Xun Chi repeats" means beautiful music continues.

三叠泉
SANDIEQUAN

三叠泉流向鱼池,池内石槽、石俑、石兽、石龟,池畔柳与石榴、黄竹与百年木香,列置花案佛像。庭园亦有兽首壁泉藏风聚气。

The gurgling water of Sandiequan flows towards the fishpond filled with stone made troughs, figurines, beasts, and turtles. Yellow bamboo, century-old costus, willows, and pomegranate trees stand on the bank with Buddha statue seated. Also, the wall fountain gathers luck with water springs running calmly and continuously.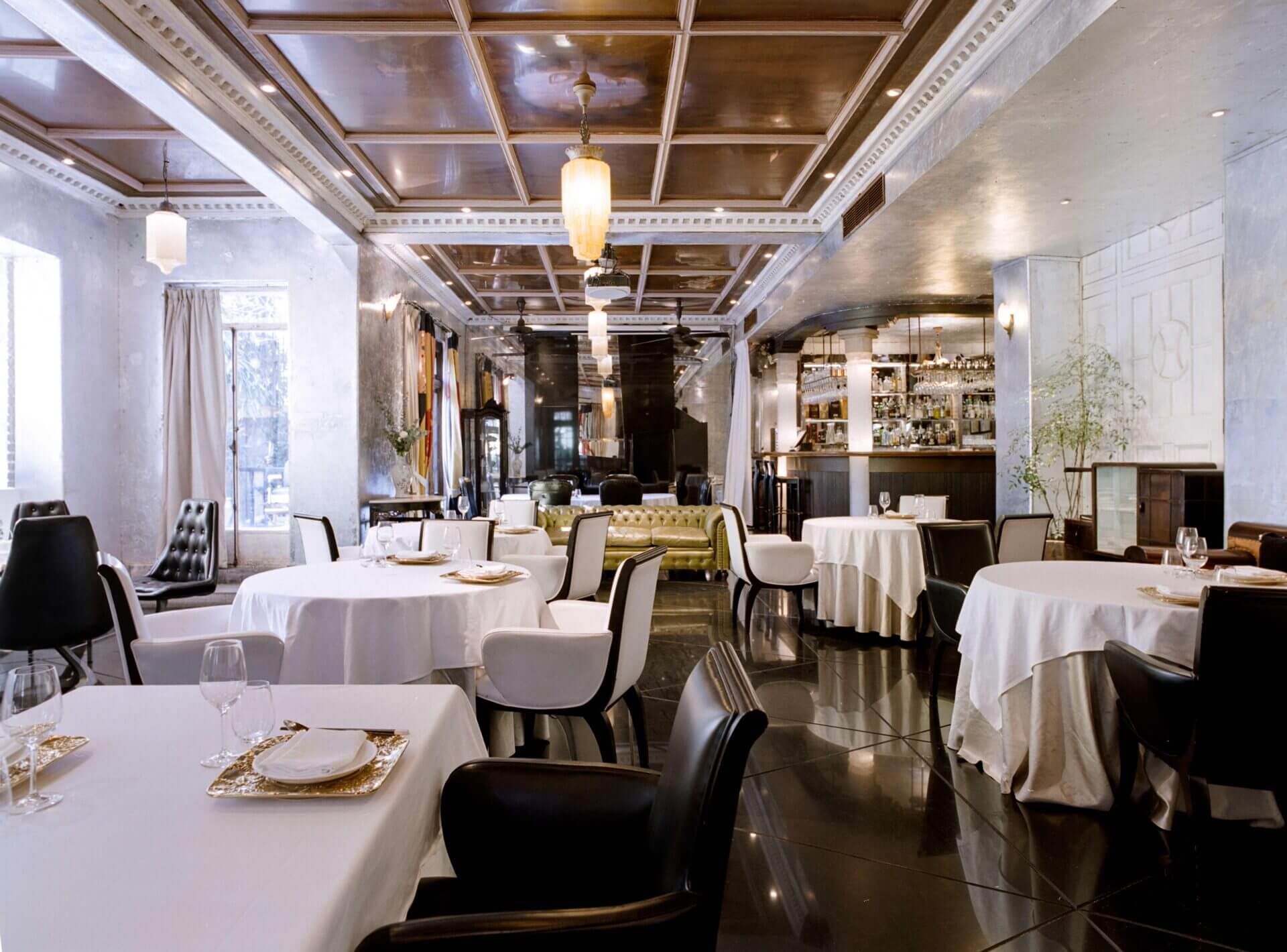 主楼聚德堂为30年代西班牙风格木结构建筑,"仁、义、礼、智、信"。
一楼大厅及露台现代优雅,二楼大厅及阳光屋精致复古,银箔墙、丝绒壁布、天然水晶柱、清朝匾额、花瓶与书画并列交融,其间约80个舒适餐位。
The 1930s Spanish-style brick-wooden-structured main building is called Judetang, which implies benevolence, righteousness, manners, wisdom, trustworthiness in Chinese culture. The interior is well-poised, with a modern and elegant lobby and terrace on the first floor. The second floor connected with a unique sunroom offers a sharp contrast that is exquisite and retro chic. Decorated with silver foil walls, velvet wall fabric, natural crystal columns, Qing plaques, vases, paintings, and calligraphy, the dining room has 80 elegant dining seats available for a memorable dining experience for your next visit.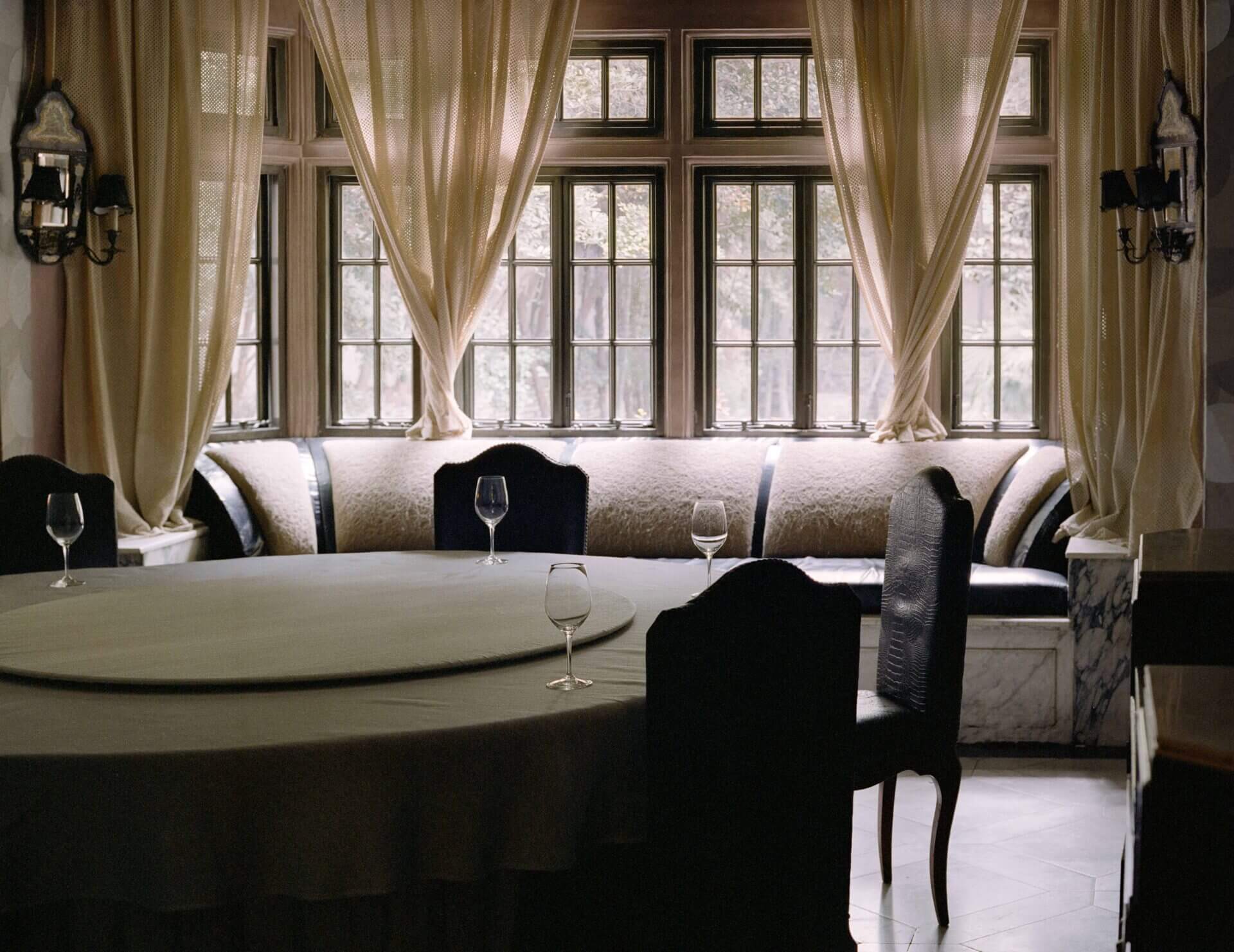 V1-V8:古今相融,典雅私密,风格各异。
V1-V8: Combination of ancient and modern, elegant and private with diverse styles
菜香书屋:玻璃与石雕入口,匾铸"悬规植矩",书屋东墙采用古代大漆工艺,内设60年代Gucci沙发壁炉会谈区,掩映羊皮灯与竹条案雅文陈列,外设石桌石凳茶歇小院。
Caixiang Study: At the glass and stone entrance, there are two plaques with the words "hanging rules" cast on it. The east wall of the study is made of ancient lacquer near elegant bamboo case. Inside, there is a fireplace meeting area with a 1960s Gucci sofa, sheltered by sheepskin lamp. Also, the small open-air yard with stone table and benches fits well with tea from nature.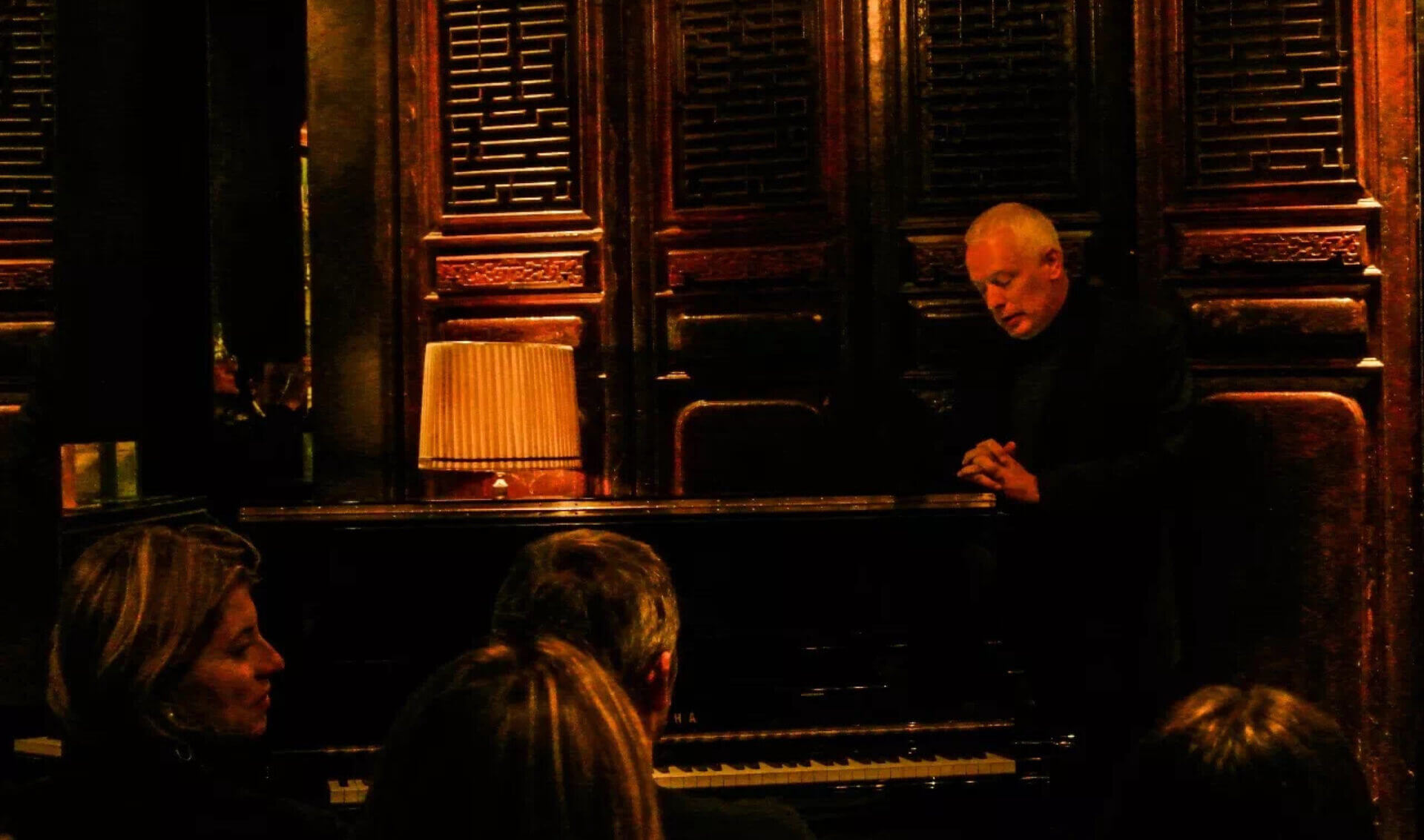 百年瓜子黄杨、木槿、凌霄、太湖石环绕,十扇民国木门、玻璃与青砖围合,
密训以30年代沙龙为灵感,红丝绒古典镜面铺展,Vintage沙发座椅陈设,每周举办电影、音乐及其他艺术活动,汇聚上海极为活跃的文艺社群。
Surrounded by hundred-year-old boxwood, hibiscus, trumpet creepers and Tai Laker stone, the "Keep it Quiet" bar was inspired by the 1930s salon décor with a classic red velvet mirror and vintage sofa. Its walls are made of wooden doors dated back to the republic of China, modern glass, and ancient black bricks. This is where weekly movie screenings, live performances, and other artistic events take place, bringing together Shanghai's very own active literary and cultural community.
Warning
: sizeof(): Parameter must be an array or an object that implements Countable in
/www/wwwroot/yongfooelite.com/wp-content/themes/yfh/page-space.php
on line
70